Rainwater Harvesting for Potable Use at the Bertschi School
Case Study: Published
|
Updated:
|
|
Seattle
,
Washington
|
2207500320
Seattle, WA, USA
Category

category_listing(s)

---

Building Type

---

Innovation

---

Jurisdiction

---

Parcel

2207500320

---

Officials

Dave Cantrell | Seattle King County Environmental Health Services


---

Team

Stan Richardson | owner
Chris Hellstern | Designer
Stacy Smedley | Designer


---

Ratings & Awards

Living Building Challenge Full Certification v2.0 (All 20 Imperatives)

AIA National 2012 CAE Educational Facility Design Award

USGBC Best of Green Schools 2012

AIA Seattle What Makes It Green 2012

ED+C 2012 Excellence in Design

Sustainable Buildings Industry Council Beyond Green High Performance Building 2011

Design and Build with FSC Award 2011

Washington Association of Landscape Architecture 2011

American General Contractors Alliant Build America Award 2011

NAIOP Private Education Development of the Year 2012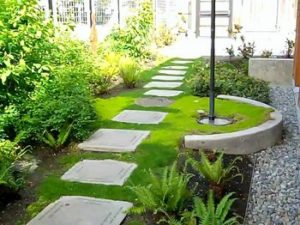 The Bertschi School Living Science wing is an award-winning building completed in 2011, which includes a small classroom, science lab and ethnobotanical garden. It was the first building certified under the Living Building Challenge V2.0, considered to be the most stringent green building certification in the world. The LBC's Net-Zero Water imperative requires on-site supply, treatment and reuse of all the building's water needs. They met this in part by installing an innovative rainwater harvesting system that uses filtration and sanitation to treat water for potable use by the school's staff and students.
To help meet the LBC Net Zero Water imperative, the school installed all the necessary components to treat harvested rainwater on-site and use it for potable water in the classroom's sinks and toilets, despite the fact that use of the system was denied by the King County Department of Public Health and because it conflicts with U.S. Safe Drinking Water Act (CFR Title 40; section 141.70). Laws require all drinking water from individual sources to be chlorinated, which directly conflicts with the LBC requirement against using chemicals to treat water. The school has installed a carbon filter with U.V. sanitation system, with the intention of using harvested rainwater as potable supply once state and federal laws and code adjust the definition of rainwater to reflect the fact that the harvested rainwater is much cleaner than other surface water sources therefore requiring less treatment.